Sunday, April 27, 2008
World Vision: One Life Revolution
short-talk:

Chelsea beats Man Utd!! 2-1!

Don't worry. I'm neutral. =P
----------------------------------------
I was told that there will be an exhibition of One Life Revolution organized at tHe Spring on this coming 1st to 4th May. I am not thoroughly comprehend about the gist of the whole picture regarding of this One Life Revolution thingy. How this event is going to run. **Ponder ponder**
According to UNAIDS, there are approximately 8.6 millions living in HIV/AIDS in the year 2006. I believe this 8.6 millions are not just merely numbers, but there are actually
lives
! It is projected that 16 HIV cases are reported daily in Malaysia! Study also shows 225,000 victims are from Southeast Asia, the largest numbers of victims. That's a lot!
AIDS
is the largest humanitarian crisis the world is facing, but how much do you know about it?
HIV/AIDS is one of the world's most devastating crises of all times. Globally, there are about 40 millions people currently living with HIV/AIDS. It's often the poorest and most vulnerable who become infected because of the limited treatment and health care. Thus, HIV/AIDS is setting back development in poor countries by decades. But it's not only just a disease to the poor. It's also killing for people from all walks of life. From parents to children to doctors to politicians.


Many people have this wrongful thinking and myth about HIV/AIDS. They think that AIDS is a punishment for deviant lifestyle. That is not true! The fact is, millions of the faithful spouses have been infected by their unfaithful partners. Countless of children have lost their parents. Millions of children have been infected by the tainted blood supplies, unhealthy cultural practices and so on. It's saddening to hear this.

Children who live with HIV/AIDS encounter unimaginable discrimination and rejection from the society.

Something needs to be done.



One Life Revolution
(OLR) is founded by World Vision US with the reason of uniting the hearts of the different people in United States as one and act upon the extremity of AIDS in Africa. Plus, it provides opportunities and opens windows for people to "walk in the shoes" of those hapless who have suffered the plight of social justice.
Due to its overwhelming response towards
One Life Revolution
, World Vision has decided to plant more seeds in reaching out to other countries and eventually this OLR has successfully given in big impact to the other nations, such as Canada, Singapore, Korea, New Zealand, Australia and right now ..Malaysia!
If i am not mistaken, there is no OLC held in Kuching before right? Correct me if i'm wrong. =)

Why

One Life

?



The term
One Life
is given in carrying out for this major project because
one life
can really make a
BIG
difference. True. Never ever underestimate your
one life
. For example: One little drop of cyanide into a wide pond and can kill all of the livings in there. That's how deadly and powerful of the little drop. Of cause this is just a
really
bad illustration. :)


What more to say of our

one life

that we are living out
now
. Every contribution, every level of support, every little ounce of energy invested and involved in this project can really make a difference in one person's life. OLC believes that the revolution will take place in two levels: in the lives of people which need help and in the lives that people participating to help those who are in need of it.


It is not necessary to have a special quality to advocate for others, it is not a big word or only reserved specially for those who are knowledgeable or educated. It is simply for ordinary people who care enough to want a change for a better future, a better world for humanity. That's you!

I have never been to such exhibition before especially when it comes to HIV/AIDS showcase. It will be totally a new experience for myself to encounter. If this event runs well, I'm pretty sure that it will definitely be a great eye opener to the public to have a deeper understanding about the facts and the burdens whether if you are
involved directly or indirectly for this projec
t.




I'm not here to give publicity or beat the drum for
One Life Revolution
. But it has heartily created a deep burden for me to once again realize how fortunate and blessed we are right now and right here while the hapless children are in critical sufferings out there. Yet many times we still take things for granted and complain much but never give thanks. **sigh sigh**
One simple example would be speaking up and speaking out by merely explaining to your friends about AIDS/HIV victims through your experiences from the One Life Revolution exhibitions, if you have walked through their shoes. How sometimes, people are who they are not because of their choices; they do not have the freedom to speak for themselves. For us, the more privilege ones who have the freedom to exercise our rights, opportunities to advocate should be encouraged when they do come by.
They need helps and supports.
Hopefully that through this event, all of us will have a correct mindset of about this social issues particularly affecting the children in Africa. Filled with great awareness and compassion for the plight of others. See life through the unspoken and affected children's eyes.
This project One Life Resolution has touched down in the land of Kuching, prayerfully that all of us, by hook or by crook will try to be present at such infrequently held event. Especially in a town where we, Kuchingites are so hectic with our busy daily schedule. It's time for us to let off some time and invest them in this exhibition. It's wise. After all, it won't fritter away much of your time, come on la... it's holiday on the first of May la~~~ It's Labour's day not Working day~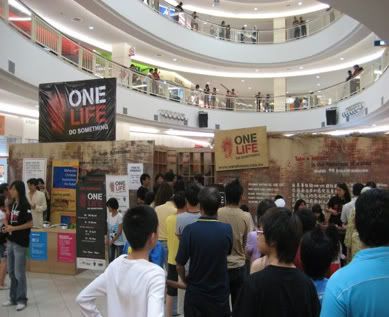 And of cause, we are not here to gather good people or be a good and charitable citizen and
forced
ourselves to involve in this OLR exhibition. And show pity and mercy for the victims. No. It's beyond that. Willingness and voluntary spirit are what it takes. When we have partially or fully comprehend the hardship and suffering of these unfortunate victims that they are going through, we can't help but to humble ourselves and contribute to the best that we can.
"We can give without loving, but we cannot love without giving."
This phrase speaks it all. Not particularly in terms of finance, but also through our support, our care, our involvement, our fund, our contribution and lots more. It will change one life and more.

Living in such contemporary and busy world at these days, we have almost let slip to decelerate ourselves, take a break and spend some moment to see the world outside. Stop being so comfortable with what you have now. It's time to step our from our comfort zone and do something. This coming Thursday, Friday, Saturday and Sunday. Spare some time. Bring your friends along and come together and "walk in their shoes".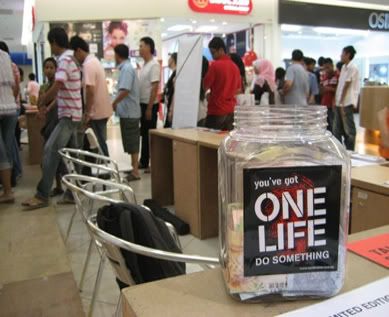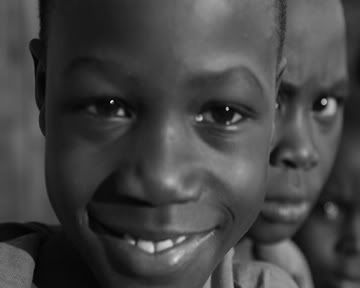 Your support put a smile on faces miles away.
See you there! =)

Comments:
This comment has been removed by the author.
By

abubu, at Monday, April 28, 2008 at 11:11:00 AM GMT+8

----------------------------------------------------------

wa...until now no1 commented meh?

lol..

i will be volunteering on the first day of exhibition at the spring lor...

hope u get to go in also...so u can contribute to humanity too...lol

By

abubu, at Wednesday, April 30, 2008 at 12:23:00 AM GMT+8

----------------------------------------------------------

haha.. perhaps many of them read this post, and they was touched. And lupak to comment. LOL!

Yea, will be seeing u soon in exhibition. Tata!

By

Johnson, at Wednesday, April 30, 2008 at 10:39:00 AM GMT+8

----------------------------------------------------------