Thursday, March 20, 2008
The capability of a Ring
short-talk:
There will be a Youth Service at my church on this coming Saturday evening 4-6pm. Gonna have International, Secondary, Tertiary, Medic and Indon's students gather and celebrate in one place. Targeting 200 youths!

Gonna be lots of fun!

Theme:"

Zero 2 Hero

"
--------------------------------------------

I just ferret out the mystery of a beverage can. The Ring of the lid, of cause.

Do you know that by just pulling off the ring which is attached at the rivet and pile up as much rings as you can and sell it, you can actually earn 20 sen each! 20 sen for just a little thingy, that's a great worth! 1kg=Rm200!!

Fastest and easiest way to get rich.
Therefore, never ever underestimate the capability and usage of that teeny-weeny
Ring
. Who knows through collecting those rings, you might become prosperous or a multi-millionaire.
stop dreaming laaa...
Haiyo, miracles and sign & wonders do happen once in a while right? =P
If one of you get rich by reason of collecting these rings,
please
don't forget me and do share 50% of your wealth with me. Only 50%, not that much right? Thank you.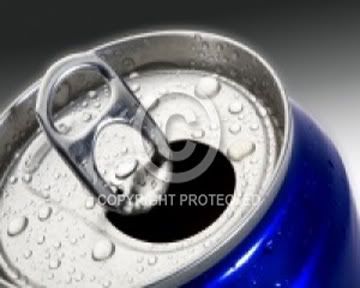 On the contrary, don't even try to think of using this ring as your wedding band during your wedding. Even though it's without charge.
Lame~~ -_-"
Comments:
i know it worth money, but who can i sell this thing too?
By

coolku, at Thursday, March 20, 2008 at 11:00:00 PM GMT+8

----------------------------------------------------------

coolku: you can sell it to the aluminum cans factory. =)