Wednesday, June 18, 2008
My Dell Inspiron 1520
short-talk:



Celtics won the 2008 NBA title.

Yet after evaluating the finals, i can come to a final statement. You can never compare Ang moh and Oh lang when it comes to basketball, because it is like comparing Johnson Woan and Magic Johnson.

Catch the ball?


----------------------------------------------

I got a new laptop!
*smirk*
When mum told me that Dad has bought me a new laptop, i was thoroughly stunned and speechless. By means dad bought me
another
gift. Wow! It was just exactly one month ago that Dad bought me a new car to drive and now another laptop. Wow wow wow.
Who could have imagined and expected such significant gifts from parents in a short period? I couldn't.
I have my own laptop! Yea! Even so, a home-used desktop is already sufficient for my current education essentials. It's still in a perfect working order and functioning for me. I don't demand much.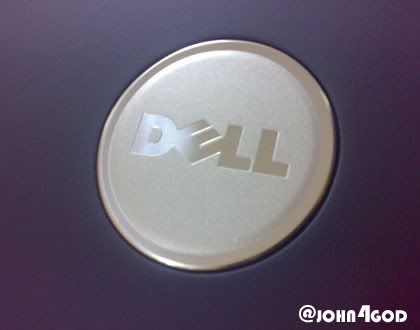 Everyone loves Dell.
To my way of thinking, I am not as conversant as many of my friends are when it comes to computer and other electronic devices.
However
, with the shallow understanding of the quality brands in the topical market, i am certain that Dell is definitely one of the voguish to talk about.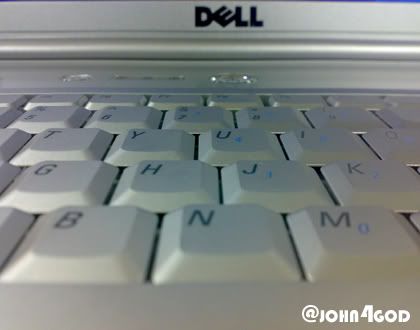 I'm glad that Dad has made a wise choice to buy Dell instead of other brands. Yes, if it's Acer brand, i could have be disappointed at the first place. But hey, it's Dell! A brand which everyone loves after all.
Intel® Core™ 2 Duo Processor T5550
Genuine
Windows Vista® Home Basic*
15.4" WXGA Display with Integrated 2.0 mega pixel web cam



128MB NVIDIA® GeForce® 8400M GS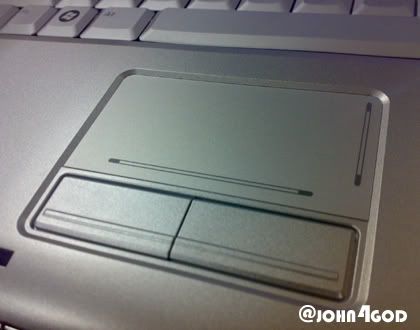 I got feedback from my friends that the quality of this Inspiron 1520's speakers is pretty booming and loud and up to standard compares to other brands. Good equalizer.
Indirectly, it's a mini woofer! Cool! With this auxiliary feature, it has surely added another thumbs up to this brand.
Not to deny, this laptop is
very
slightly bulky compared to many other laptops. It's heavy and troublesome whenever i carry it with me. In spite of that, to be more positive minded, i will take it as an implicit muscle training every time when i carry it. =)
Once again people, introducing to you, Johnson's
third
wife. Dell Inspiron 1520.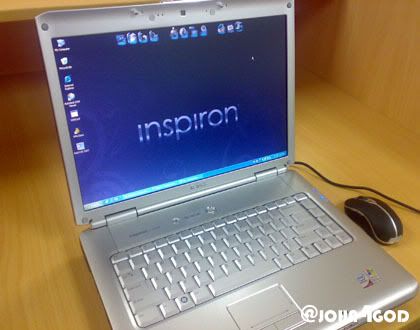 I never expect to have a car and Dad bought me one. I never expect to have a laptop and Dad bought me one. It's just amazing. I didn't ask for one and God provides. Speechless after speechless.
Thanks Dad plus Happy Father's Day!
"
Expect the Unexpected
", i guess. **ponder**
Comments:
Congrats. Your dad has been so good to you. He gave you 2 'wives' already. What's next? A real wife... LoL.

How nice to have your own computer. Dell some more. Just like mine. But i think Inspiron 1520 is too heavy for Johnson. The ratio of weight not correct ba. If I'm not mistaken, you are using Windows XP instead of Windows Vista right?
By

pmp, at Wednesday, June 18, 2008 at 6:09:00 PM GMT+8

----------------------------------------------------------

haha...finally have own laptop and car...buddy,u really blessed... should bless other ppl too..u know what i mean la...hohoho

you really need thanks dad and mom a lot and treat them well in their whole life!! Remember ur car and laptop are get from their hard work and every drop of sweat!! :)

Dun say acer not good ho...my acer laptop help a lot in ur exam and assignment le...u should give thnaks le!! i always bring my heavy laptop to uni 2 years lo so u oso can do it...hehe anyway have a nice laptop!

p/s: got a bit too greedy liao ... too many wife no good ...haha

By

Tiong yienG, at Thursday, June 19, 2008 at 4:04:00 PM GMT+8

----------------------------------------------------------

pmp: yea. Im using window Xp. i think its better than vista eh..

tiong yieng: Yea, i got one. Eh acer is not as heavy as this 1520 eh.. mine like concrete eh..