Thursday, January 8, 2009
Lizard? No way....!
short-talk:



And i think consider myself pretty smart of purchasing that cheap-pelak cooler fan, even though i have only used it for only ONE time. hehe..
-------------------------------------------------
Have you ever stumbled upon this sickening incident in your car?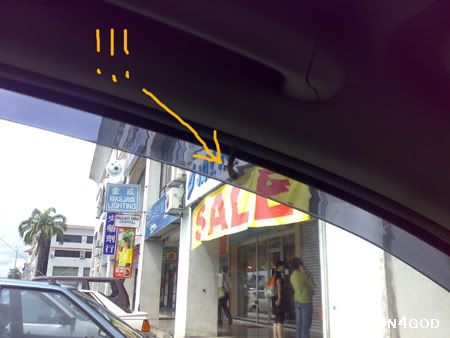 I have no idea. Don't ask me why and how did it happen. I remembered clearly at that moment while i was about to start off my car engine, i
accidentally
turned my head to the left and saw this weird little looking creature hanging on my car door.
Filled with curiosity, i went to the other side and opened the door and check it out. Later did i know, it was a ....

Comments:
What a coincident! I saw a lizard crawling outside my car window too.. But sadly I couldn't find it after I open the car door. The poor fella might just die in the car :(


Disgusting gecko...
By

Ezekiel, at Sunday, January 11, 2009 at 8:53:00 PM GMT+8

----------------------------------------------------------

ezekiel: lol...both of us are lizard daddy..haha!!! At least the lizard did not die in my car unlike yours..im safe!! =P

By

Johnson, at Sunday, January 11, 2009 at 10:32:00 PM GMT+8

----------------------------------------------------------