Thursday, December 11, 2008
Back and be right back
short-talk:



I always think that trying new food is my greatest joy, thus i boldly ordered "Tosai Telur" when i was in one of the Mamak stalls in KL.

After a few bite of "Tosai telur", it really tasted like To

sai

. I'm serious.



Lesson learned in KL:

Don't simply order any Indian food if you don't know what is it. Now i finally know how our poo-poo taste like. It's sour.
----------------------------------------------------------

I'm back!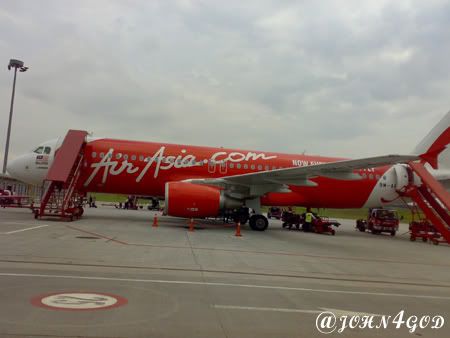 I just reached Kuching on yesterday afternoon. Physically slightly exhausted yet emotionally rejoiced in every day spent in KL.

I am blessed thoroughly throughout the entire of my Church Convention. Also, i almost declared myself bankrupt during my shopping. Tempting shopping malls. Every mall is flooded with huge sale after sale.

Grant me a day or two of sufficient rest and i will tune up all of the great events into various posts and blog them out. Meanwhile, let me share this.

If you are yet to know this, KL city is populated with nearly 2 millions of citizens. Out of this huge number, I am so so so so so
unfortunate
wow
to stumble upon this guy, whom i believe is originated from Kuching, in Time Square.
Comments:
How come the background of ur pics is slanted?
By

Ezekiel, at Friday, December 12, 2008 at 11:33:00 PM GMT+8

----------------------------------------------------------

its the building..not the camera...lol!!!

By

Johnson, at Saturday, December 13, 2008 at 12:05:00 AM GMT+8

----------------------------------------------------------