Friday, January 4, 2008
My second chance?
Short-talk:



"It pays to be patience."

- MTV Boiling Points -
--------------------------------------



Let's just put no heed to my terrible sickness that i have just gone through. No worries, i am still alive.
One and half month has passed and I am currently still under fungus-growing mood. Couldn't find any suitable part-time job for this short stand-in.


Still remember about my part-time job interview in Starbucks?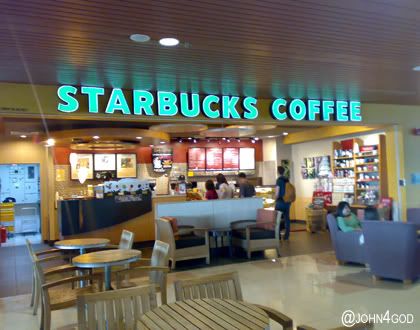 That was about 3 weeks ago. After i turned up for the interview, i was so convinced that i will get the job, the questions quite straight forward. However ..... Sad to say that Starbucks did not want to hire me , or should i say i'm a little more standard for another better job. LOL!
Not to give up yet, I was then introduced to another job.
#tada#
Yeap, Kenny Rogers Roaster. This is the one located in Boulevard mall. Previously, there was the first Kenny Rogers at Sarawak Plaza, and with the worse luck, this cafeteria was then declared bankrupt.
wuahaha..
Perhaps, with a little application of Feng Sui for Kenny Rogers in Boulevard, people are tempted to go now.
Nonetheless, I will be going for my second interview at The Spring's Kenny Rogers. So hopefully my first ever part time job will be approved.
They need people who are hospitable bah,...
"Here i am, Send me..."
At least it's not Pizza this round, it's chicken.... safe safe..
Comments:
wad questions they ask ar in starbucks???