Monday, December 17, 2007
Malaysia National Convention (Opening Ceremony and Praise & Worship)
Short-Talk:

Last Saturday i have just attended an interview for a part time job at *********. Still waiting for the call. Hopefully i can get it. So that i can work in The Spring. Wuahaha..


------------------------------------------------


Apologize for the long wait. Masses of images in this post. Enjoy reading and viewing.

Opening Ceremony.
To officially start off the entire convention, we had our Opening Ceremony which was incorporated of the three mascots: Ants, Geese and Penguins. I don't have a video of it, so you try to visualize every moment by looking at these pictures lo..k? =P
Concentrating. I mean the Make Up Artist laa..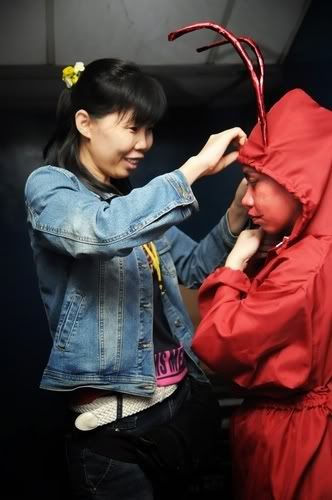 Adjusting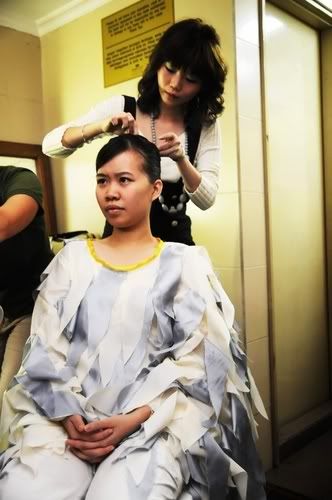 Aduh.. so scary-looking goose during make up.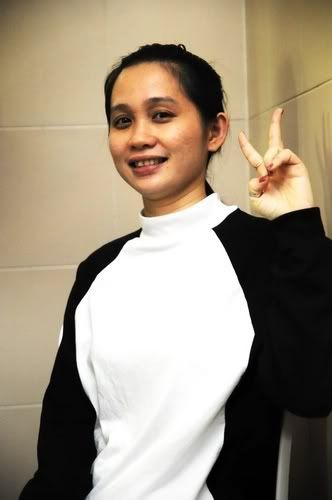 *Peace* Should look more jolly like this penguin ma...
The Ants
Kung fu Ants.

Arrr... Cha

!!!
The Geese.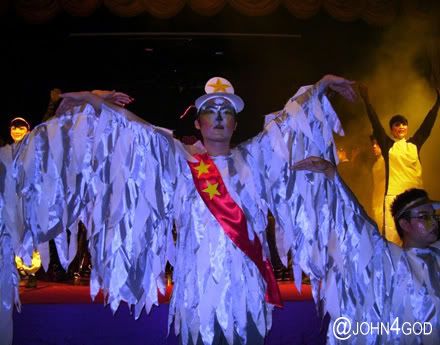 Captain.
Disobedience goose.


Learning to fly.
The Penguins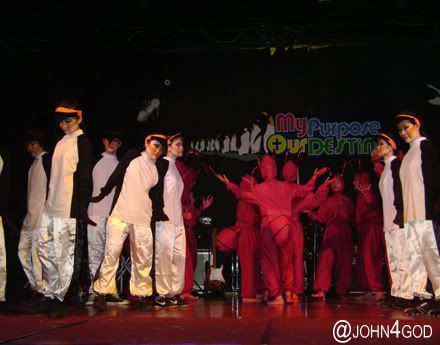 Say cheese! =) Well done guys!

Besides that, i was given a chance to play conga for the first time in this convention. Not sure whether my technique of playing was right or not, cause i hurt both my palm hands a few hours later after playing. Terribly painful!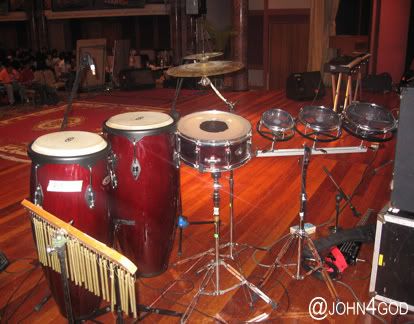 My set up.
That's me! Focusing la.. not papaya facing...

Various leaders and co-coordinators.
The hit of the gong. **Clash clash clash**



Praise & Worship

Absolutely great experience and refreshing moment. Let these snapshots speak and express its own integrity sentiment.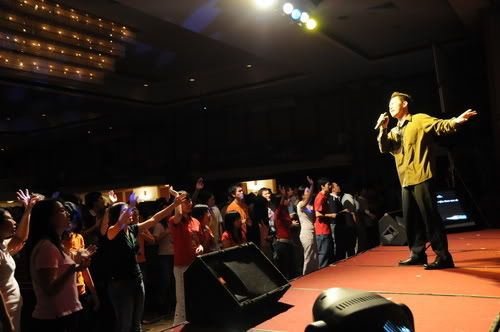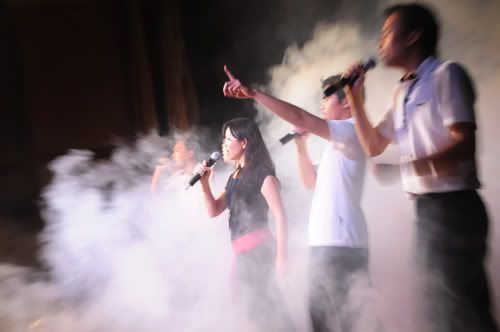 "... play

skillfully

..."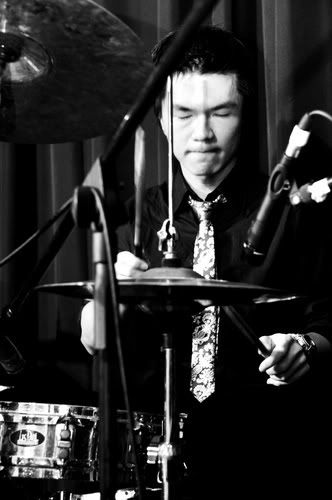 Every beat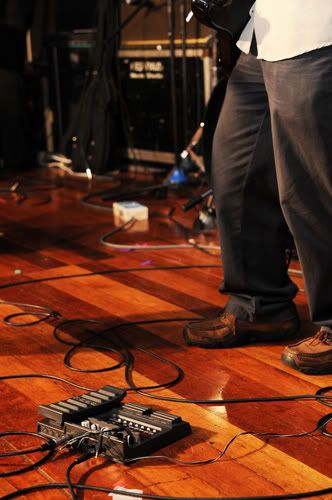 Every strum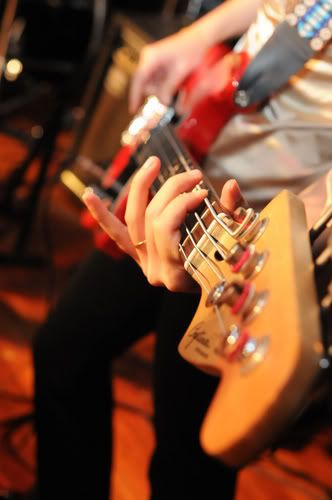 Every note and chord




Even in just playing guitar during ushering.



" ... and

shout for joy

!

"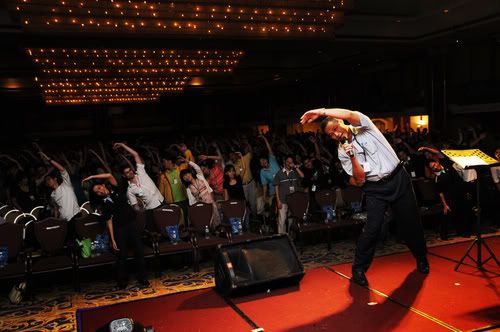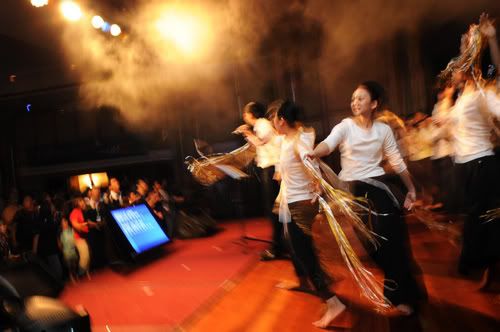 "Yet a time is coming and has now come ... "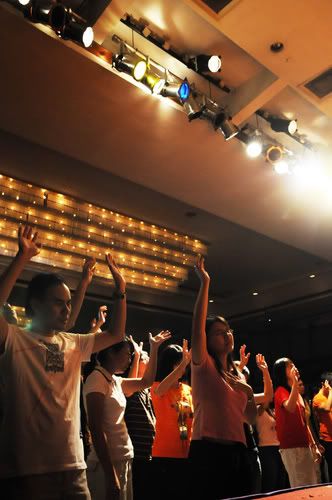 "... in spirit ..."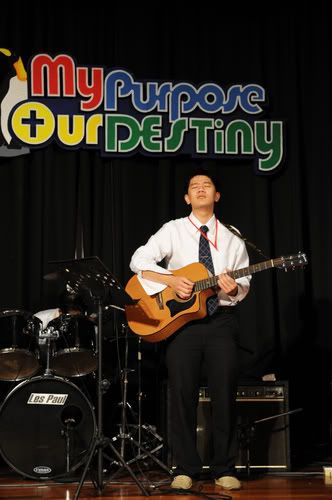 " ... in truth .. "
" ... for they are the kind of worshipers the Father seeks."
"All the nations You have made will come and worship before You, O Lord ..."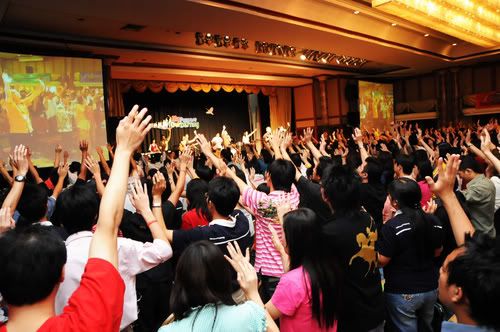 "... they will bring glory to Your Name."


... It is just so awesome and refreshing to dwell in His presence ...

... to be continued



Comments:
hey....
i see u are also crazy into taking pictures like me, ahahaha...
answering ur question, I am using Kodak c875 currently. For more information, check out my blog entry on the camera:

http://robinwong.blogspot.com/2007/09/my-camera-kodak-c875.html

Its good to find a fellow christian publicly blogging about the religion and faith. Now you make me wish I am more actively involved.

btw, awesome pictures you have there.
By

robin, at Tuesday, December 18, 2007 at 4:54:00 PM GMT+8

----------------------------------------------------------

i noe where u go interview!!! haha... So, how is it le??? Eh, how come u din dance o sing 1 le...

By

~Laura~, at Saturday, December 22, 2007 at 1:55:00 AM GMT+8

----------------------------------------------------------