Monday, January 28, 2008
Food & Tea
short-talk:





"Think before we speak, Speak after we think."

-----------------------






tHe Spring has literally become my second dwelling place. Spend almost 67.33% of my time wandering in this stupendous hall. Recently, I have visited Food & Tea twice in a row. Initially i thought it was

Chinese

and Tea

. Very da mismatched eh. Who knows it might be Chinese and Hokkien as a substitute.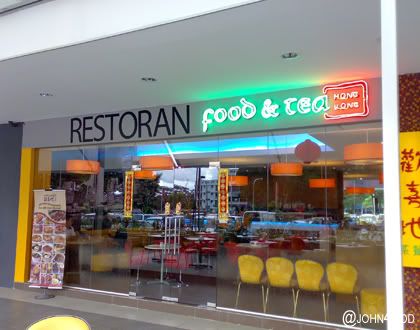 Anyway, located just outside of tHe Spring. Perhaps most of you do not notice the existence of this cafe. Yet, here's the view, so go and hunt for it.

#Interior design#

Yeap yeap, contemporary design. Especially those chairs. Like it!

#Food menu#

Warning: Johnson is unsure whether taking snapshots of the food menu is permissible or not. For all that, he's still risking his life for

you

. Heroic eh..


Reasonable price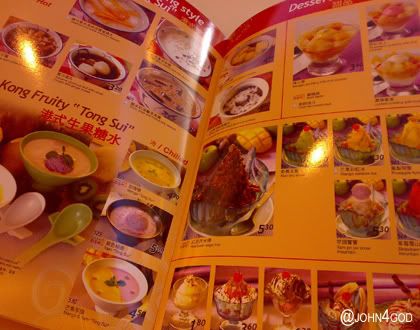 Unreasonable price
##Food Food##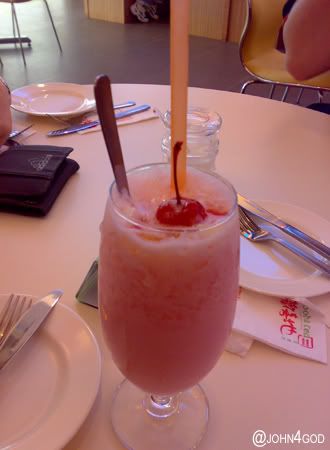 It's

called as

Superstar

.



100% unsuited for it ba. If i'm the

Name-giver

, I would at least name it as

Pink Panter

instead. Or maybe

Pinky pig

la..
Two pieces of thick bread with butter topping?
Cin Cao

(in hokkien means Very smelly)
Red Beans & Barley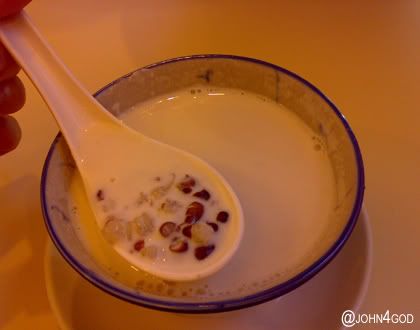 K, right now allow me to introduce to you my new temptation.


##Mr. Carrot Cake##

**A little help in puffing up the food.**
In fact, its really delicious till the sambal has almost blazed my entire tongue. The sickening chilly oil, yet it is still irresistible to dip the whole piece of cake into it.
Eesshh.... **nice bah**
Thanks to the addiction, there's a definite more visits to this cafe just for the carrot cake.
I'm simply just in love with the carrot cake right now! **slurp**



Comments:
Wow, Johnson. I'm very suprised that you can actually calculated the time you spend in The Spring until so accurate. Two decimal points some more. You might be the next Albert Einstein. =D Good good.
By

Eric, at Tuesday, January 29, 2008 at 3:55:00 AM GMT+8

----------------------------------------------------------

ya lo.. is located outside de Spring.. hai me keep on go lookin for it.. coz i tot is inside de spring.. haha

By

~Laura~, at Thursday, January 31, 2008 at 12:03:00 AM GMT+8

----------------------------------------------------------