Friday, October 12, 2007
Magic Bite indeed!
S
hort-talk:

I couldn't believe that my childhood pictures has attracted loads of readers. Hmm... perhaps in the future i should post up more of my babyhood photographs in order to consistently maintain the numbers of blog viewers that i have. Yea, definitely not the Coconut hair-Black Mustache-Uncle Looking pictures of cause!
--------------------------------------------------



I always thought that Swinburne Cafeteria will evermore keep onto the same daily menu. Kolomee.... Mee Mamak..... Mee Siam..... Pak Loh Mee.... Mee Mee Mee... Everyday Mee Mee Mee Mee.. However, it is just right on the dot that the new booth is opened to promote new recipe to the students. If not students will get fed up of the unchanged menu and we would rather stuffed to death instead. **Evil Laugh**
**Magic Bite!**
And not to disgrace them, the URL which has printed on the plastic bag is actually unaccessible. I'm not kidding la! Fake Marketing Strategy?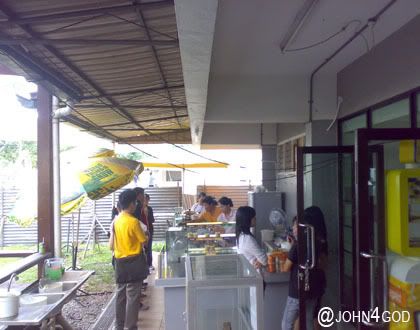 Guess that this newly opened booth has just scooped up 20% of Cafeteria's business, which is actually a positive comeback.



Everyone just can't resist the

Pen Gang

scent.




Yum Yum.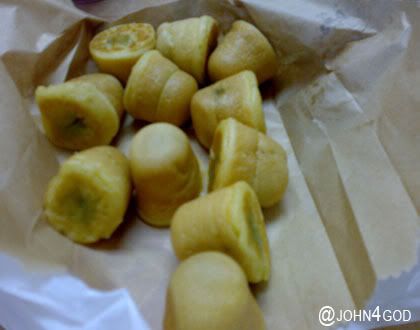 Kaya Balls.

5 for Rm1 ! Cheap cheap!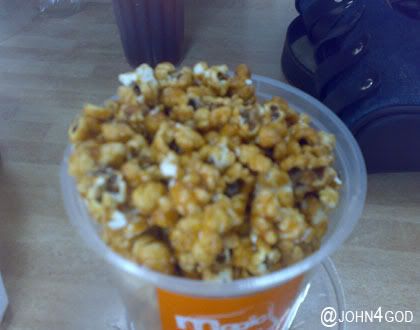 Sweet Honey flavored

Pop Corn.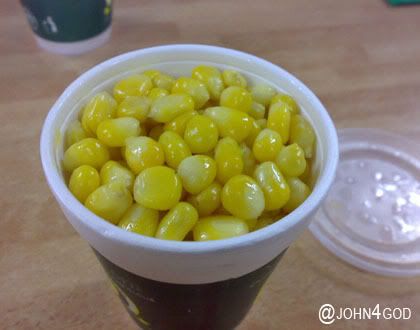 Look nice and Taste nice! Juicy

Corn!!



And certainly not forgetting the main enticement of all.
**Tada**
Waffle

of cause!!


Crispy.



Crunchy.



Dribbling.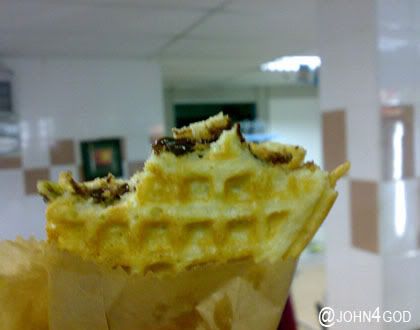 Bite bite and bite. I have been eating waffle for almost every afternoon! Can't stop bah!
I'm addicted to Waffle. Diabetes is hunting for me soon! Help ~~~
*** Magic Bite indeed! ***
Tittle-Tattle:
Countdown

3

days to go! Can't wait!
Comments:
haha...that is so nice ba... i want to eat everyday,,,
but cant eat to much later diabetes haha... no la kidding...
everytime go there sure have many ppl...
oh ya, after 3 days is 2nd day for hari raya...
By

Tiong yienG, at Friday, October 12, 2007 at 12:59:00 AM GMT+8

----------------------------------------------------------

I wanted to get some yesterday...but but...aih... so many people... class starts at 5.30 if wait late ler... I love magic bite they are almost in all major shopping complexes in Kuching! Cheers!

By

Dwinz, at Saturday, October 13, 2007 at 1:22:00 AM GMT+8

----------------------------------------------------------

tiong yieng and dwinz: imagine if we eat waffles for one month.. Surely fed up de.. so now stil in "honeymoon" eating kok.. haha!

By

Johnson, at Saturday, October 13, 2007 at 11:04:00 PM GMT+8

----------------------------------------------------------