Sunday, August 2, 2009
Update from Melb
short-talk:
If only Malaysia has the same currency as Australia .... the way i spend money will be slightly different for sure! =D
-----------------------------------------------------

Hey people!
I can finally get my laptop detected to Swinburne wifi!! *hip hip hooray!* And with this, it means i do not need to subscribe to the monthly wireless $29 package. Thank God for orientating a perfect and good angle of my room location. 5 months of free connection!

Perhaps for some of you who might want to know how does Swinburne Hawthorn Campus look like, here is it. The building is just located directly opposite to my room.


Just right in front of the building is a train station. Looks pretty ancient yea. I haven't popped in on the building. Will do so on the coming Monday.
Then how about Johnson? How is he doing eh?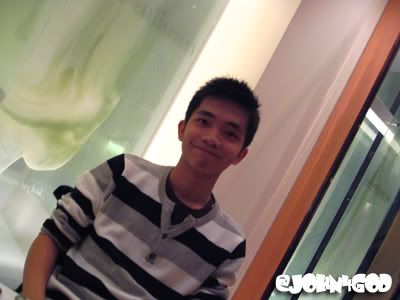 "Of course, i'm doing well!" =D

Just a quick update of myself, I managed to catch up with some of my Malaysian friends here. And had a great outing with my friends. Getting myself settled down, grabbing some good food and touring around the city. Snapping pictures around. Although it is just my third day, I find Melbourne is without a doubt a convivial plus eventful place to tour around.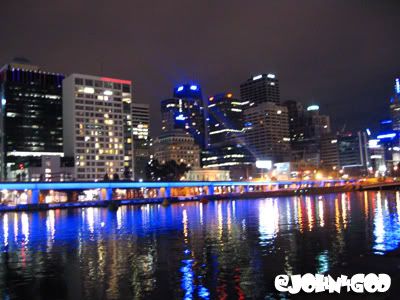 Melbourne city with Johnson inside
Will up
date more when there's sufficient time. Pictures + posts...woot! Stay tuned! Night peeps!



By the way, can anyone tell me why all ang mo look the same wan??...
*listening We will dance-Vineyard*
Comments:
johnson,
u really noe how to pose well!
i like ur pic!!! XD
hope u all take really good care there!
By

shirley, at Sunday, August 2, 2009 at 10:51:00 PM GMT+8

----------------------------------------------------------

The ang mo will think the same as u: Why all tng lang look the same one?? :P

By

Kia Sing, at Saturday, August 8, 2009 at 10:01:00 PM GMT+8

----------------------------------------------------------